Maldon Essex
---
The picture below taken in the early morning of 25 August 2008 show the Thames Sailing Barge Hydrogen built in 1906. She is the largest surviving wooden sailing barge. The second picture shows Hydrogen storming along under near full sail off Clear Point near Brightlingsea.
Cruises can be booked on her from Topsail Charters based here in Maldon.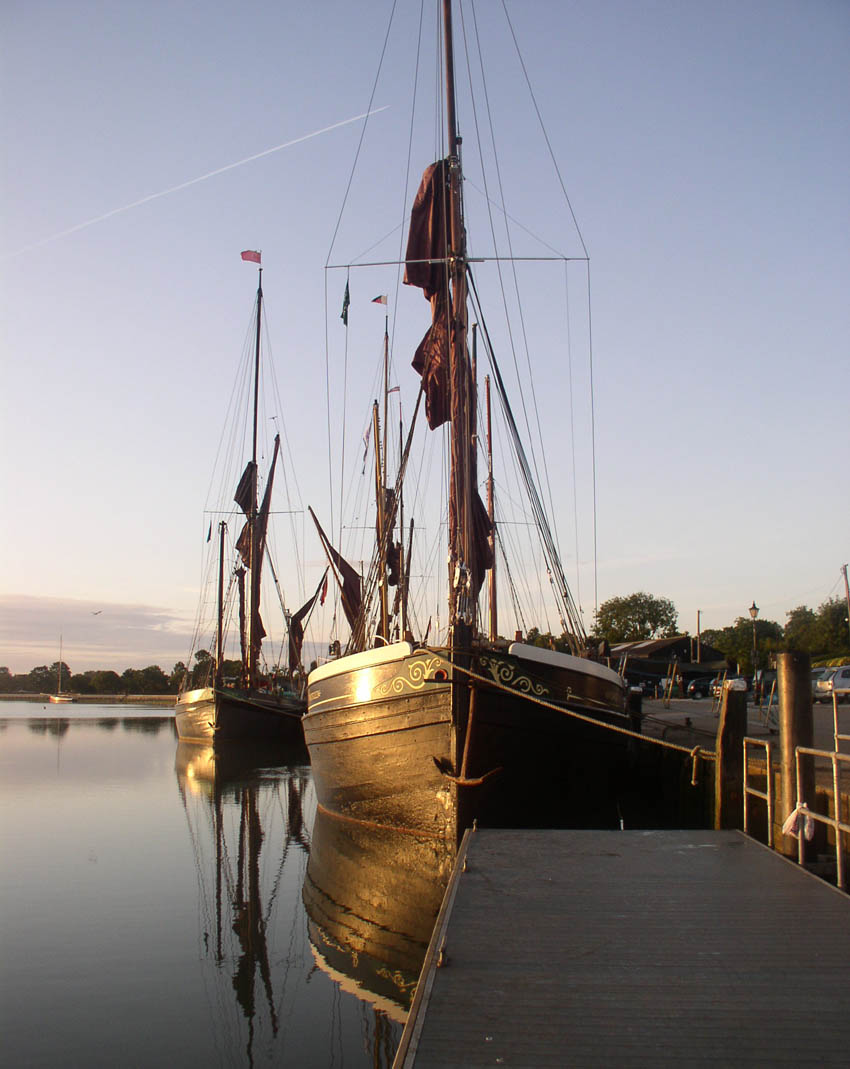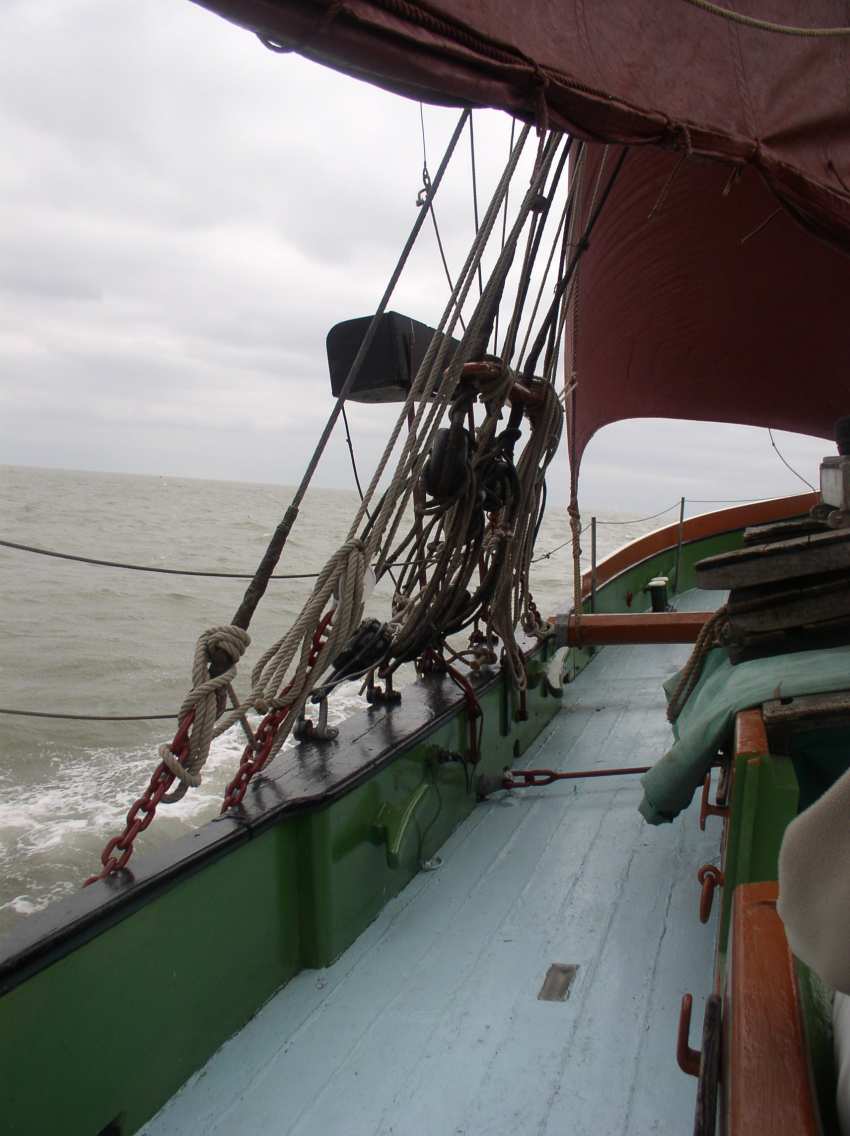 These pictures were taken on August 25 2008.