I built this model on a winter afternoon several years ago out of sheer nostalgia for the type of model I used to build as a boy. As then it is built from a rather eclectic mix of parts that were at hand at the time. It is based on a design in the early 1950s set 4 manual. The car is based on a typical British sports car of the mid-nineteen thirties to the mid-nineteen fifties such as the M. G. Midget, Singer or Morgan.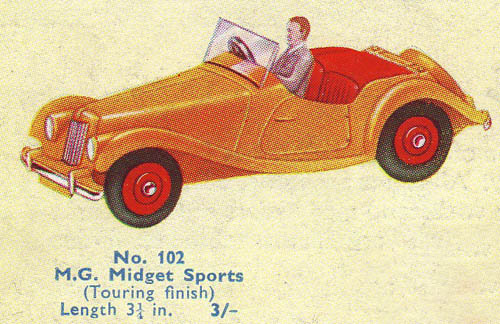 The Dinky Toy M. G. Midget shown shown above is from the rear cover of the Meccano magazine of August 1957 the model was originally introduced in 1955 in racing colours.
The original manual instructions are shown below.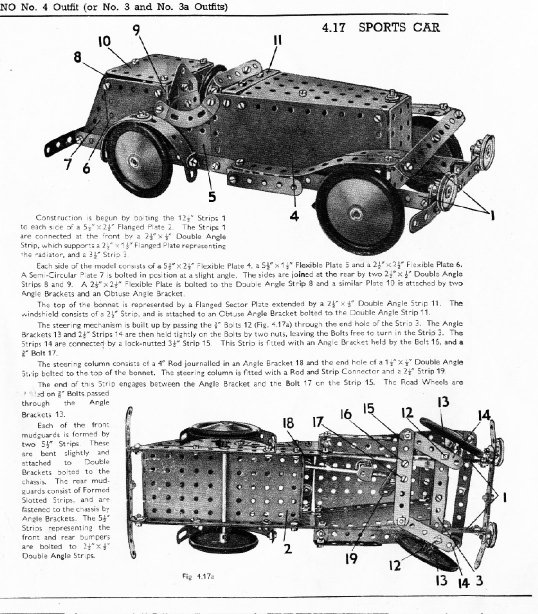 Page revised February 26 2015
.