---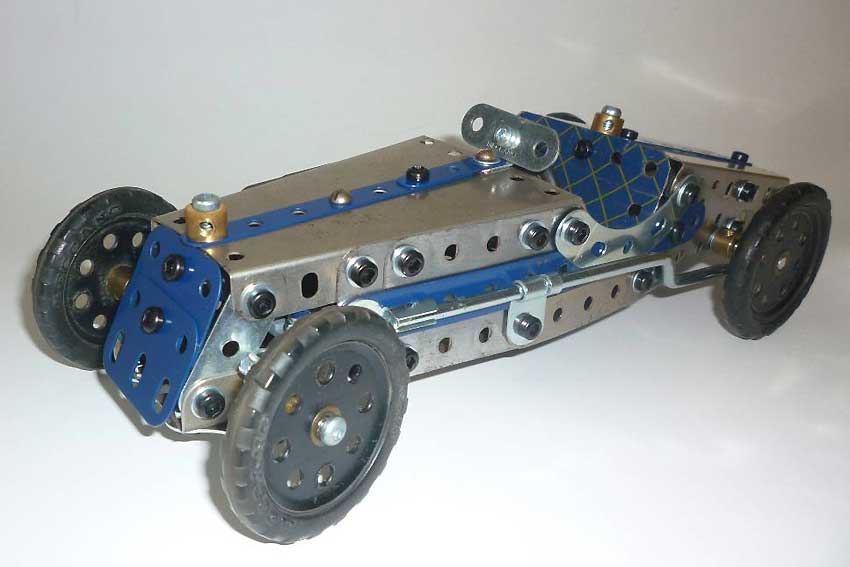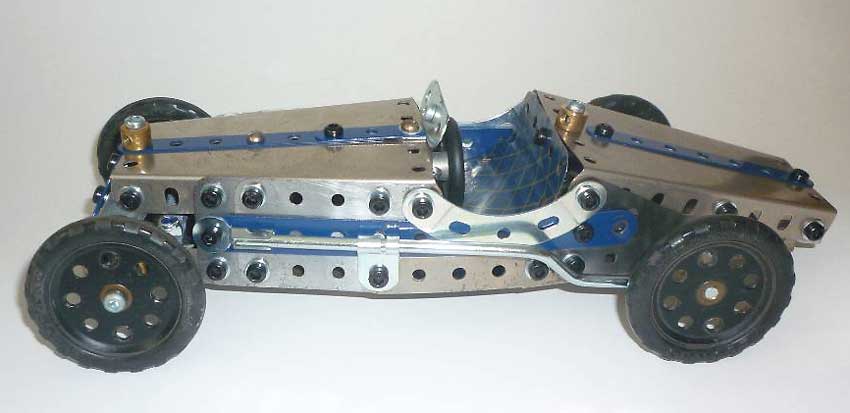 This attractive racing car design is by Bernard Périer master of simple small Meccano model building. This was in turn based closely by him on a model built by Tobias Sunneräng using the Merkur Construction system and is shown on on the Girders and gears web site

The model is basically four of the old style eight hole sector plates forming the top and bottom of the racer. In my version I have used a mixture of nickel, zinc and dark blue parts the seat is made from a 1930's cross hatched flexible plate. The 1.5" pulley wheels are interesting as they are the short lived black finish from the time of the Korean war around 1951. I bought these and the unusual patterned tyres as small lad in the1950's. I though the combination of zinc and dark blue looked very smart when I had completed the model, many racing cars in the inter war years were built with aluminium bodies left un-painted. The model has similarities to the Railton Special raced at the Brooklands racing circuit in the 1930s.
Details of the model by Bernard Périer were published in Constructors Quarterly magazine.
September 24 2012

Back to My Gallery of Meccano Models.