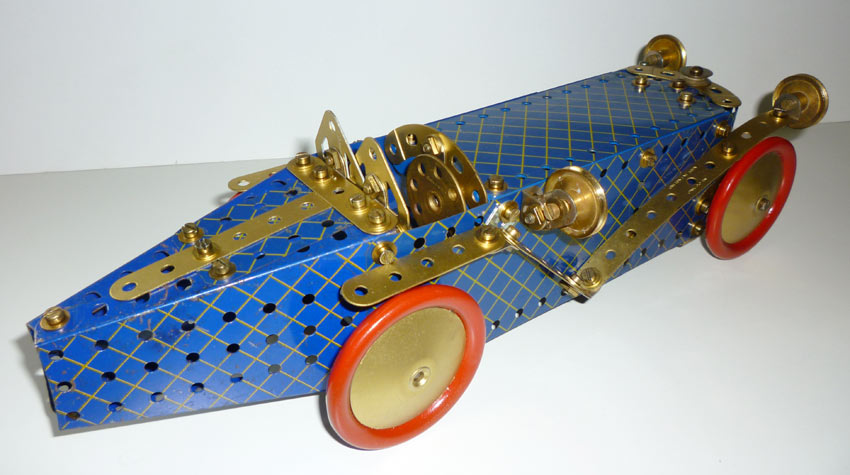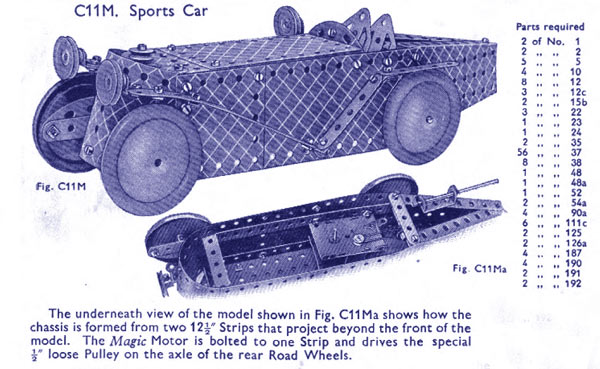 I built this model in October 2014 to take to a meeting of the Sheffield Meccano Guild, the theme of the meeting was blue and gold in celebration of the eighty years since the introduction of the colour scheme.
This model of a Sports Car is from the 1935 A-E instruction manual and was published in late 1934. The model could be built with the parts in set "C". The car I think has the appearance of one of the models from the Motor Car Constructor set introduced a few years earlier.
This is a very simple model but not without some complications. The illustration from the instructions shown above has a rather jaunty angled front which proved impossible to achieve in fact the underside illustration shows it vertical. I am sure any lad who constructed it or his Dad would have soon sorted this out! I made a few alterations to enhance its appearance including filing the top behind the seats
The model was intended to be driven by a "Magic" motor but I do not have a working one in the correct colour so left it out.
Page created October 20 1014