---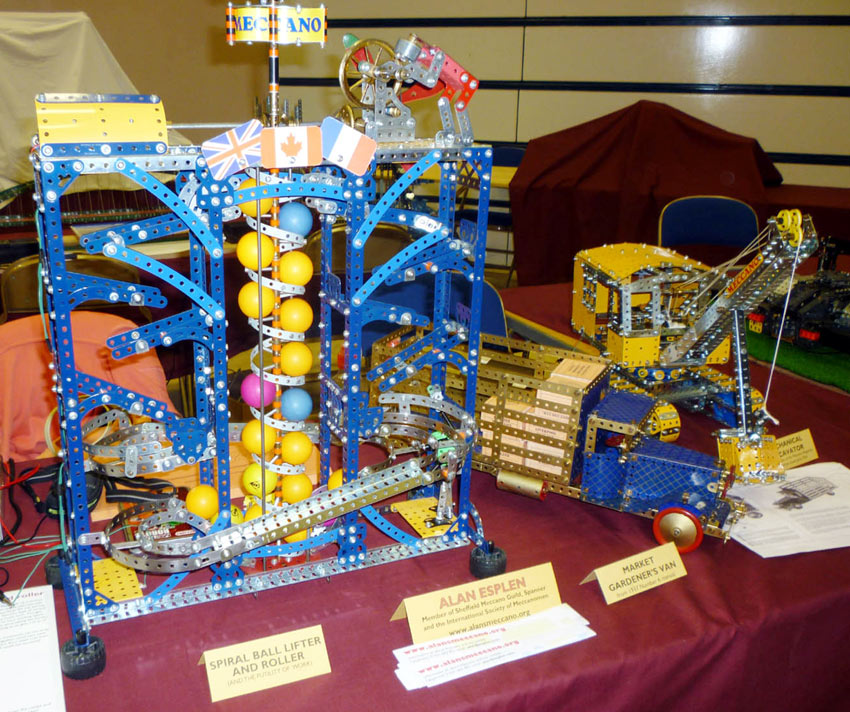 This is the display of models I put on at the Skegness International Meccano Exhibition July 4- 6 2014. The model on the left is a Spiral Ball lifter and roller.The model in the middle is from the 1937 number 6 manual. The market gardeners van. On the right is the mechanical excavator a modified version of a model featured in the June 1956 Meccano magazine.
Created July 08 2014


Back to My Gallery of Meccano Models.