This gallery has over one hundred Meccano models that I have built over the past few years plus models from other builders who have built their own versions of these models . My choice of models is rather eclectic as is the choice of Meccano colours I use. My own philosophy is to use only parts in the Meccano system of any period from 1900's to the present day although I must admit to occasionally alter parts and use some parts from other compatible systems.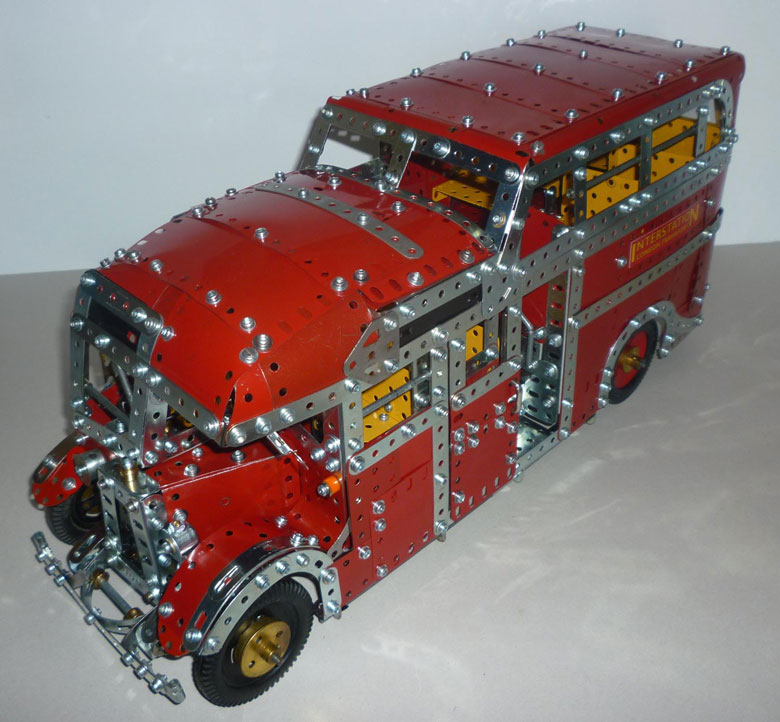 All pages uploaded since September 03 2016 now have a zoom feature to enlarge the pictures. Just click over the image and you will see it enlarged.
Click the captions or images on the left to take you to an index page of the model categories or click on the latest model links below.
Hammerhead crane featured in the Feb 1942 Meccano Magazine July 11 2019
1940's American Station Wagon April 14 2019
Travelling Gantry Crane 1929 March 18 2016
Scales Blue and Gold model 1937-1953 February 06 2019
Aeroplane Constructor outfits 00 - 0 January 11 2019
Steam Shovel SML 19 November 19 2018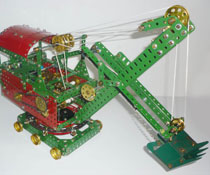 Revised Aero Contructor November 14 2018
New Windmill added November 14 2018
Portable Crane 1930 October 25 2018
Streamlined Petrol Tank Lorry September 25 2018
Steam Roller May 25 2018
Meccanograph design machine April 20 2018
1930 Armoured Motor Car April 10 2018
1937 Steam Wagon March 07 2018
1937 Foreign legion Fort from February 12 2018
The Meccano Super Models February 04 2018
London Transport Interstation Bus January 26 2018
Your questions about my models are always welcome click the link below

Contact AlansMeccano
Page created November 21 2012 Revised July 11 2019